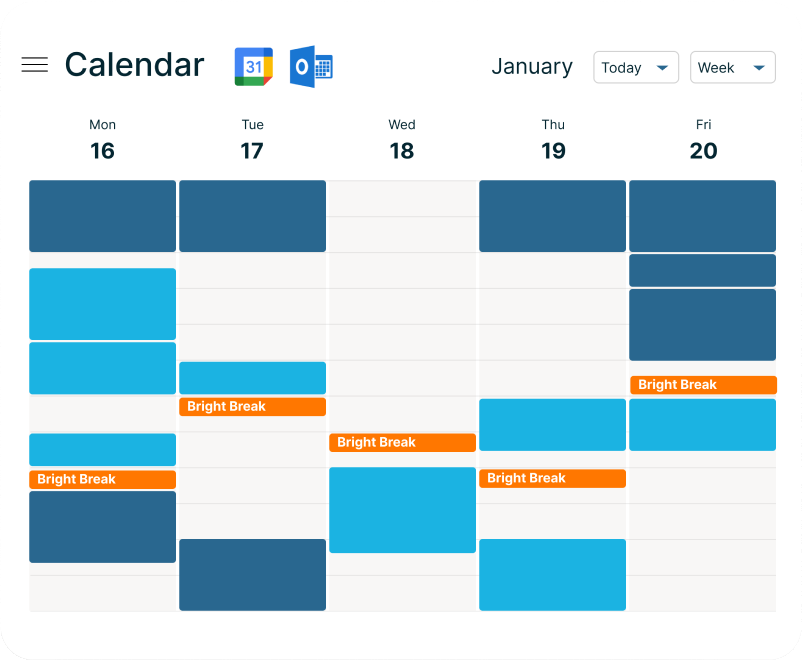 A wellness program built for the modern
workplace—no scheduling required.
You have permission to take a break
during the workday.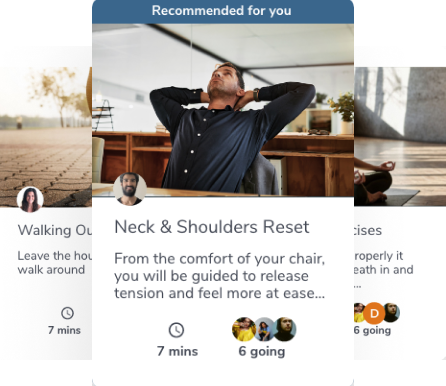 A break recommended for you, daily
Choose what kind of 7-minute breaks you're interested in, and get one added into a gap in your calendar automatically.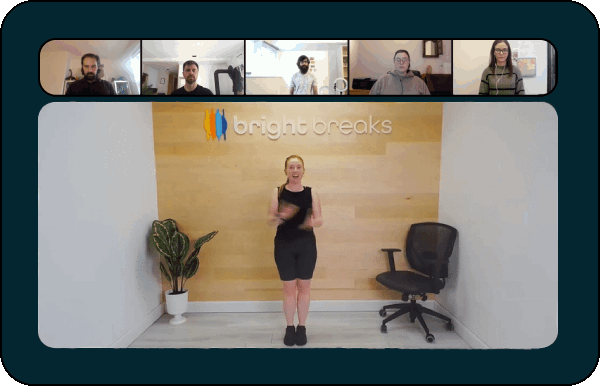 Stay connected and accountable
Join your break with a live educator and others who work remote. Camera not required.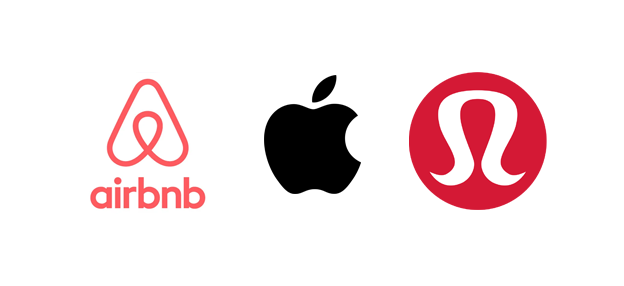 Win prizes for taking care of yourself
$500+ worth of fantastic prizes are given away each week — when you take a break, you're eligible.
Wellness Made Easy,
Effective, and Fun
Most wellness programs require a lot of work from HR and admin. Complicated onboarding processes, learning new softwares—and then you still have to invest time and energy to realize the benefits.
Bright Breaks are different. The wellness platform is designed to provide users with maximum benefits through minimal effort. A few minutes a day is all it takes to reduce stress and improve well-being.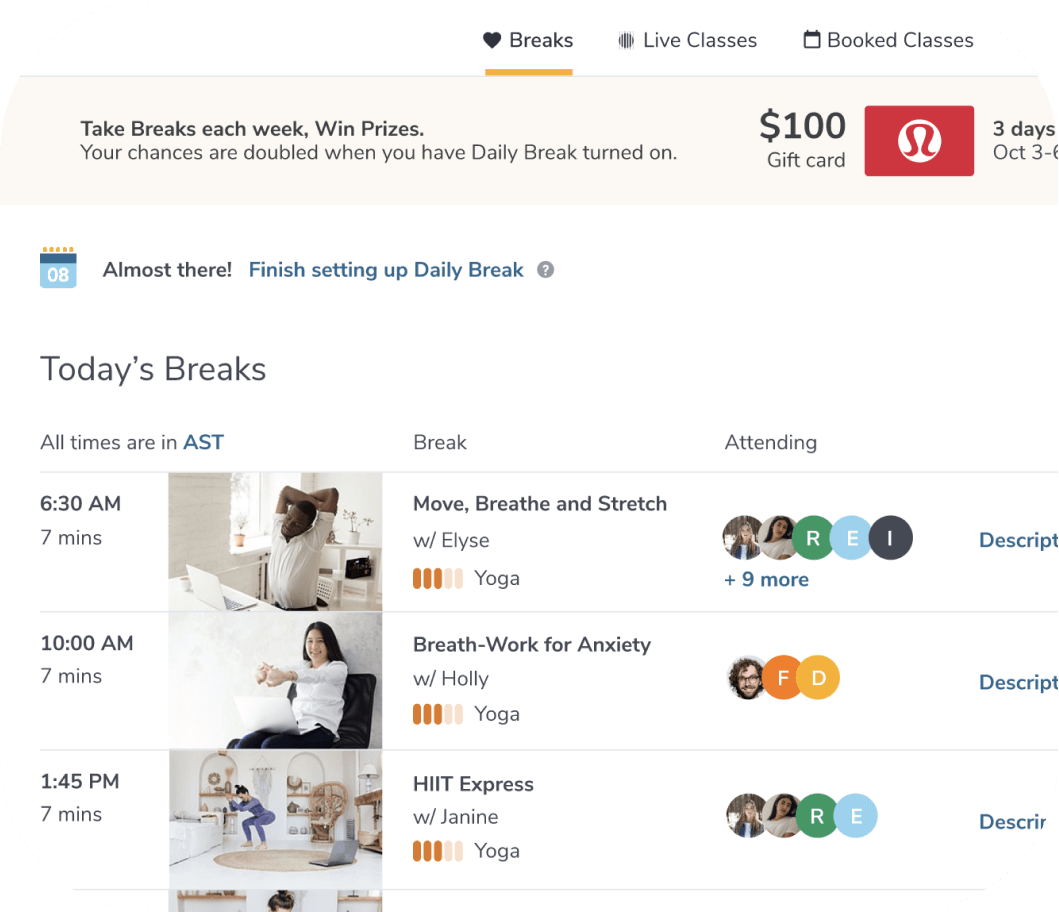 300+ Live Bright Breaks Each Week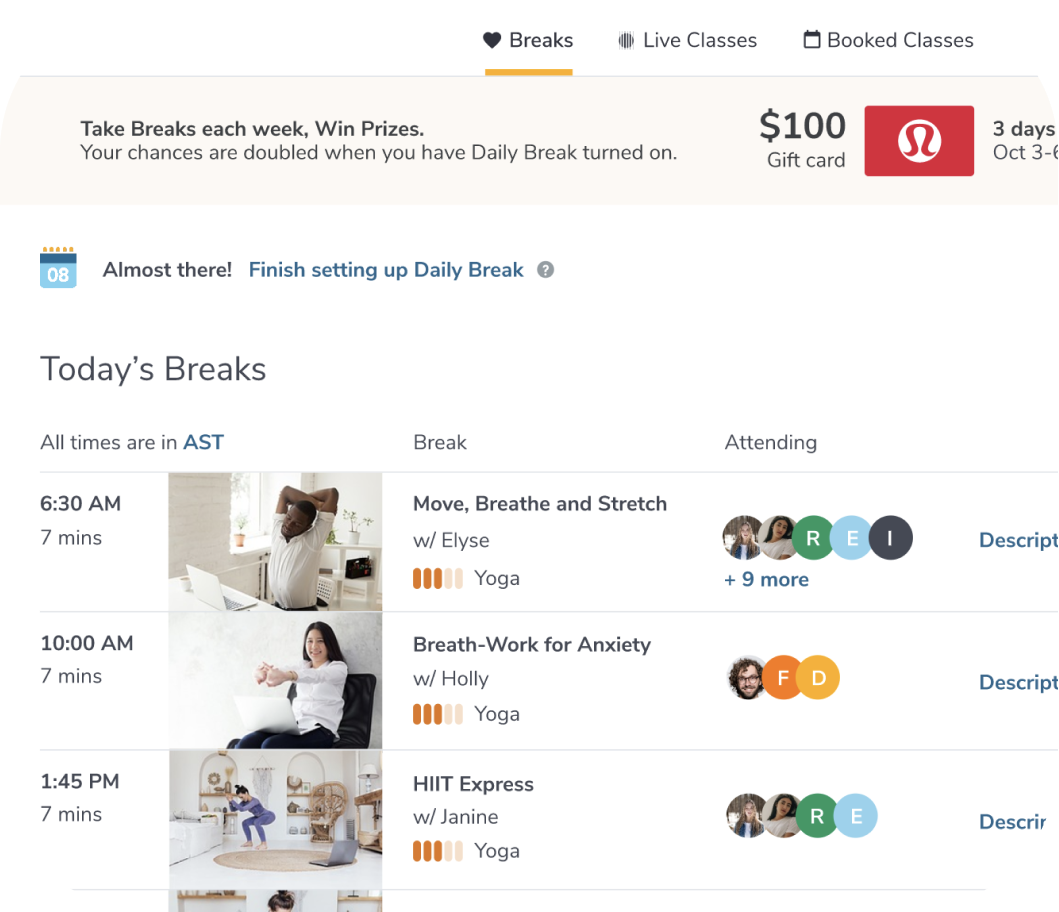 Bright Breaks offers optimal accessibility for teams in different locations or time zones. Our 300+ weekly breaks are spread throughout the day so employees can easily fit them into their schedules.
Plus, there's no need to change into workout gear or even turn on your camera—users can take Bright Breaks right at their desk.
Incentives To Get You Moving
Best of all? Your team has a chance to win awesome prizes just by showing up and improving their wellbeing.
Bright Breaks for Every Interest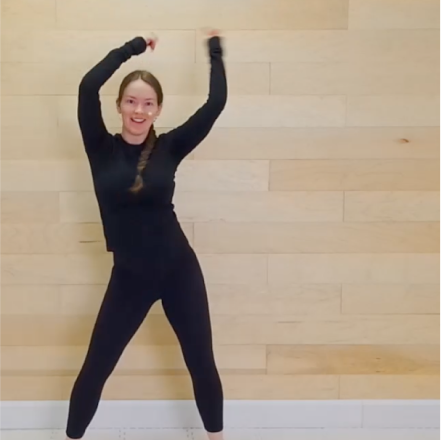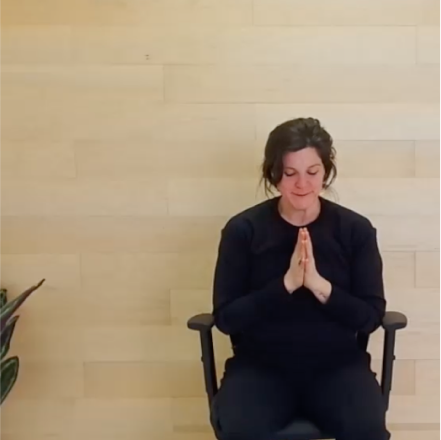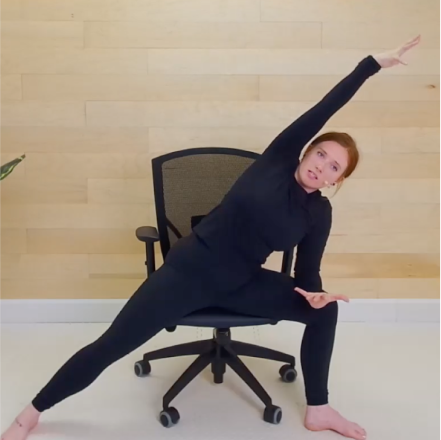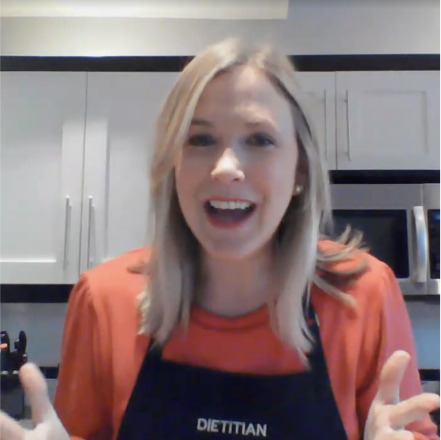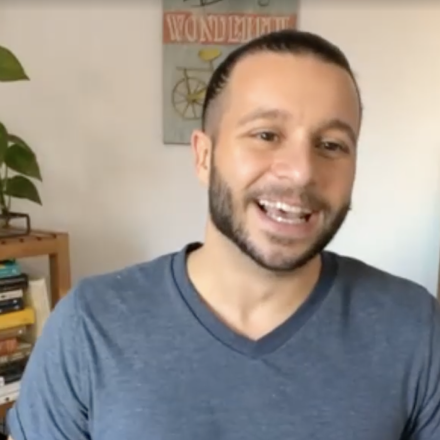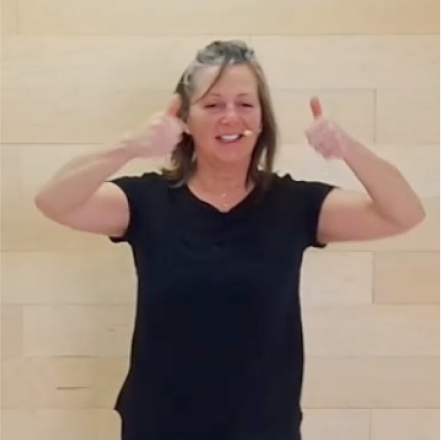 P.S. There's an on-demand library too
The wellness doesn't stop when the breaks are over: Users across the globe get full
access to our library of on-demand content, so they can revisit their favorite breaks
whenever and wherever they want.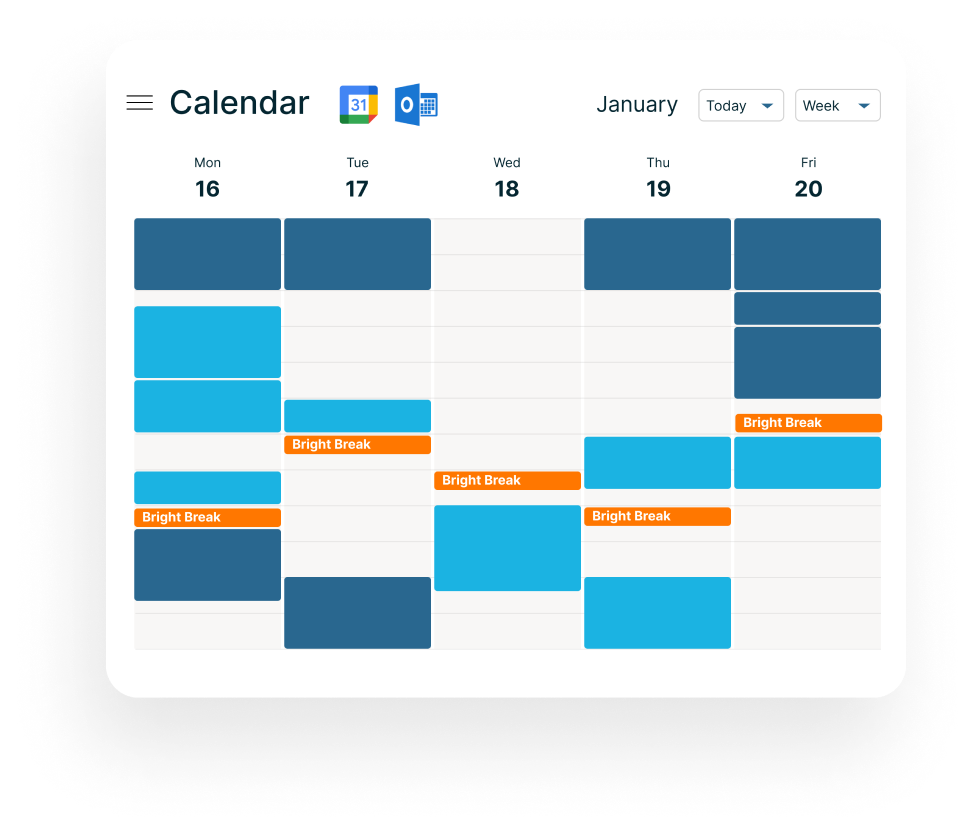 One Short Break Scheduled
Just For You—Every Day
Forgot to schedule a break? Lost track of time? No problem.
Bright Breaks integrates with Google and Microsoft calendars to help you stay accountable with your breaks.
Plus, the AI scheduler automatically identifies the ideal 7-minute break for you and recommends it directly in your calendar.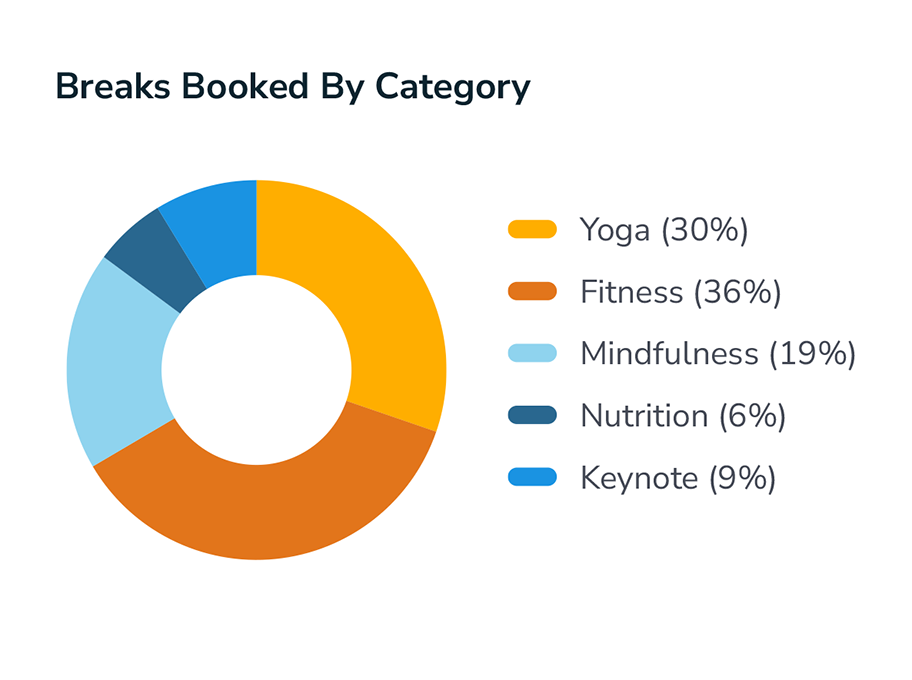 Track Your Team's Success With Ease
It's time to take the guesswork out of tracking wellness program success.
Easily see just how much your team loves Bright Breaks via the analytics dashboard. View key engagement metrics to track participation and download PDF reports of stats.
Read what members are saying
Bright Breaks helped me to relax and release myself from work, even if it was just 7 minutes. I felt more refreshed to finish off my day. It also made me feel more accomplished for getting another thing crossed off my list.
We have heard from many employees about the difference they feel mentally and physically with just adding a few Bright Breaks breaks throughout the day or week.
For a happier, healthier team,
choose Bright Breaks
Ready to try Bright Breaks with your team?
Join the movement to truly prioritize employee wellness.